LEGO® Serious Play®
…is a playful and therefore effective moderation method. Instead of generating direct answers to a topic and writing those down, 3D models that relate to certain questions are being build.
Thus thoughts and ideas are made "visible and easier to grasp". This is followed by the action plan using typical moderation elements such as collecting answers, clustering and prioritizing.
Think with your hands. Break common cognitive patterns.
Benefits:
Everyone joins in as it's great fun and intuitive

Greater understanding of the topic as everyone builds

and presents in their "own language"

Great and sustainable results of the group
When to apply:
To position and develop teams

To design and lead through change processes

To develop roles / visions / values
A central element of LEGO® Serious Play® is the hand-brain connection. Our hands are connected to 70-80% of our brain cells. Research states that cognitive processes associated with physical activity – and particularly with the hands – lead to a deeper understanding of the environment.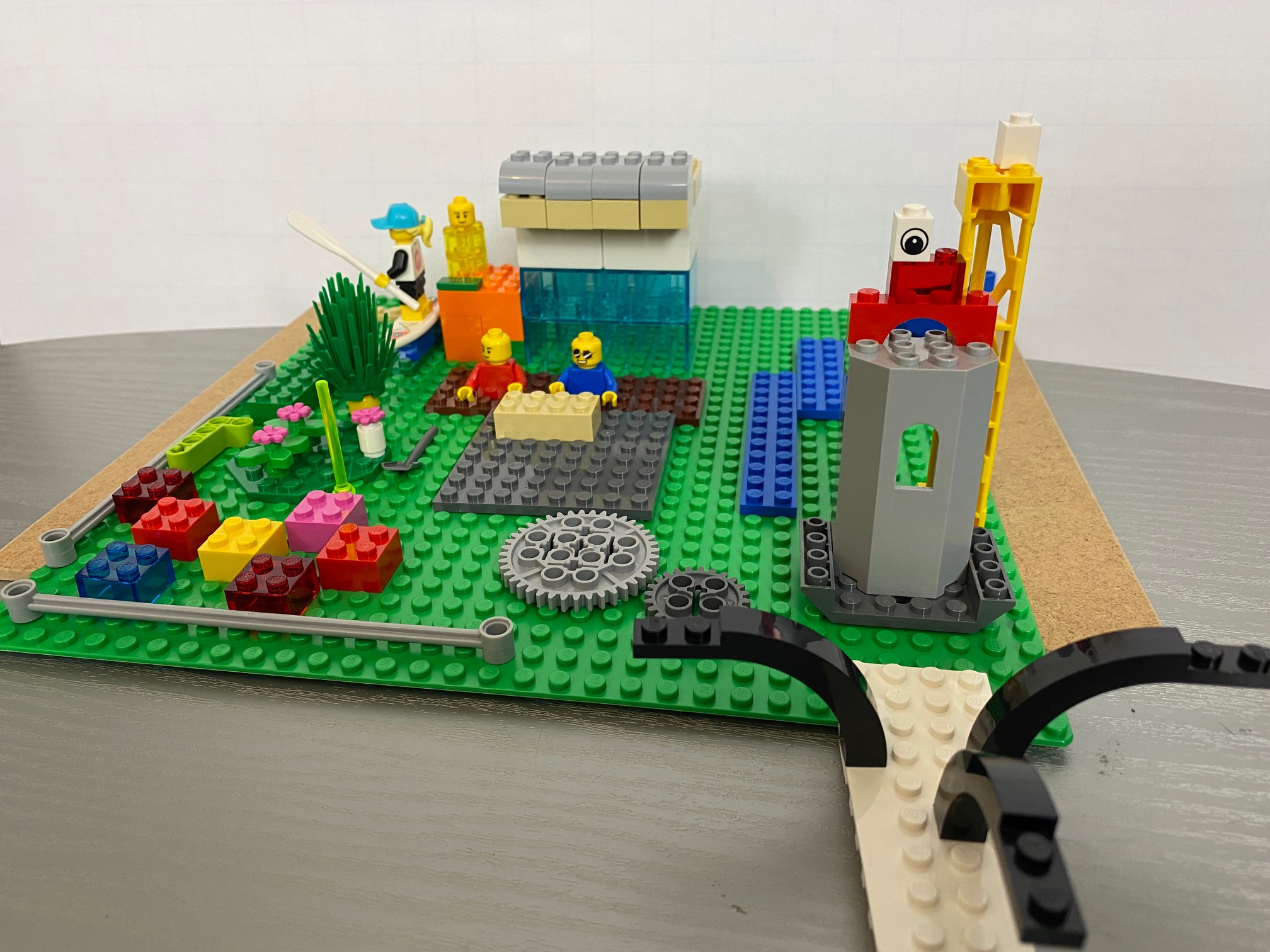 SWOT Analysis – Hybrid Working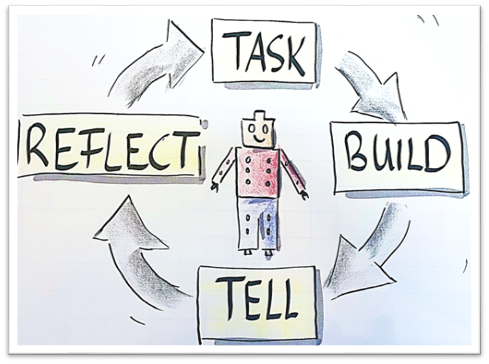 The Process: Task, Building, Telling, Reflecting.
CheckPoint 360° Competency Feedback System TM
Profiles Checkpoint is a development tool for leaders and executives that depicts leadership competencies with strengths and areas for development through a structured feedback process.
Benefits:
Structured feedback on 18 core competencies of a manager including strengths and development areas

Fairness through a 360° view: employees, colleagues, superiors and yourself (instead of subjective individual feedback)

Accuracy through measurable and observable behaviors (8 core competencies and 18 leadership competencies with detailed questions)
When to apply:
Assessment of leadership behavior to strengthen managers and teams

Development of the management culture in the company through targeted increases in skills

Accompanying the management level in e.g. change processes
High confidentiality is guaranteed throughout the process. Available in over 30 languages!
More than 40,000 customers worldwide benefit from Profiles International's sustainable solutions and services. They operate in more than 175 offices in over 120 countries. (Source: Profiles International)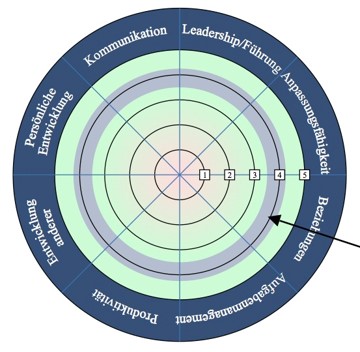 Wheel of 8 leadership competencies with 3 subcompetencies each.
Everything DiSC® 
For more than 40 years, the DiSC® personality analysis has been a scientifically proven tool at the highest level that leads to increased productivity in dealing with yourself and with others.
Benefits:
Mirror of one's own external image (self-image and image of others)

Better understanding of how you and others "tick"

Concrete tips on how to communicate better with employees, customers and cooperation partners

More effective cooperation & better results
When to apply?
Leading through change

Communication in projects

Team development

Conflict resolution 
Productive Conflict NEW!
Unresolved conflicts are one of the highest cost factors in companies. They lead to frustration and demotivation and, in the worst case, to employees leaving the company. Managers spend up to 50% of their time dealing with the consequences of unresolved conflicts (KPMG 2019).
Everything DISC™ is a registered trademark of Inscape Publishing, Inc., a Wiley Company. DiSC® and DiSG® are registered trademarks of Everything DiSC, a Wiley Brand.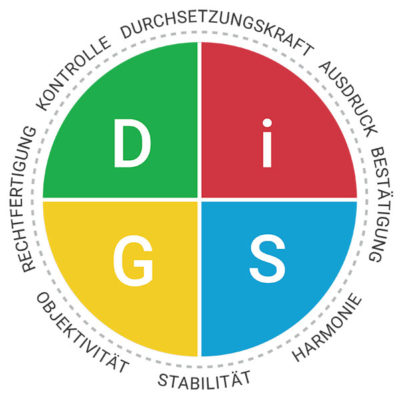 The 8 behavioural preferences displayed in the DISC wheel.

FLIP®
Have you received critical feedback from an employee, a colleague or your manager and would you like to convert this feedback into an "added value"?
FLIP® is a simply little method that helps you to do so.
Benefits:
Structural processing of the feedback following FLIP®

Reflection on possible options for action

Action plan and commitment to yourself
When to apply:
You strive for personal growth and want to improve a bit every day

You want to bring potentials from feedback to life

You see feedback as a positive driver achieving your objectives
To "flip" means "to turn around". Turn the "negative" feedback around and transform it into something positive. Steer this process from understanding to call-to-action self-determined and gain personal growth.
FLIP® method: except in the service of financial education (trademark law)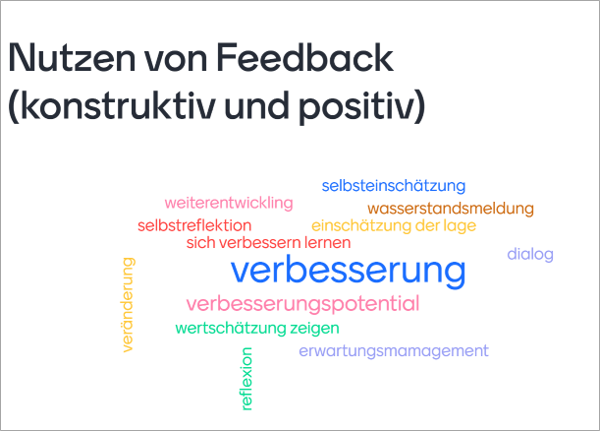 extract: live online training | feedback for leaaders
Create your  own "turn around" with FLIP® and grow yourself and your organization.
To me personally intuition and "gut feeling" is a good compass towards the goal. But I find it just as important to use professional tools which add a comprehensive insight, an more objective view or a different perspective. Thus we can make better decisions and do the right thing.